Making exercise in fresh air is always a good alternative. There is no bad weather, there is only bad equipment! Unfortunately, we are moving less and less outdoors, despite our bodies needing this oxygen! Moreover, it boosts our immune system.
We are combining two important principles in training: cardio and strengthening. Together we 'walk' with our sticks in green landscapes or parks, occasionally we use breaks for strengthening. For that purpose, we use our sticks, but also park benches or bridge railings. There is no limit to our phantasy!
I am always focusing on you – this workout is no exemption – it should be fun for you and lead you to more wellbeing. Faster or slower pace, more or less strengthening breaks… your joy in moving and the good feeling thereafter, having achieved something great together, is always at the forefront!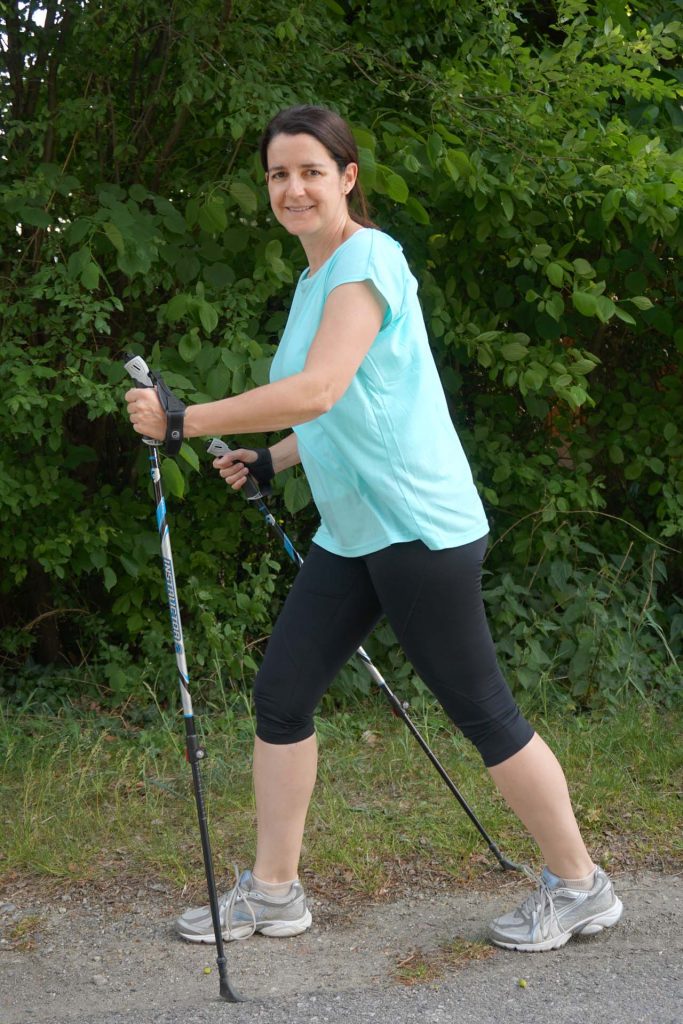 Together we can achieve more!